HEALTH CARE
*An interview about our company starts at 7m31s.
Healthy Management Declaration
~Feel. Live.~
We believe that respecting the "feel" of a person, and increasing the amount of people living lively and free, is the way to develop business. People are not costs, but capital. As the pinnacle of creation, we as humans have a responsibility: to follow the idea of monogokoro fuji, a concept of "unmatched mindfulness," and realize a playful management of laughter and energy, striving to tackle new things with joyful, exuberant companionship.
Healthy Workplace Certification
We were inspected by the Hyogo branch of the Japan Health Insurance Association and were registered certified as a healthy workplace.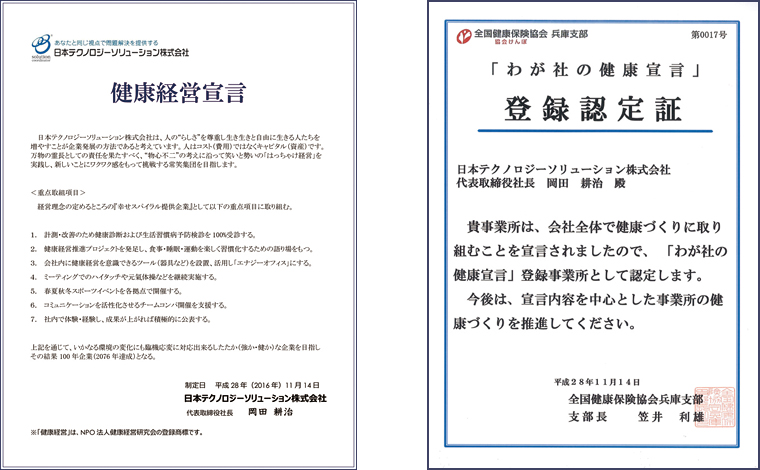 An Excellence in Healthy Management Corporation
We were certified as an "Excellence in Healthy Management Corporation" as selected by the Ministry of Economy, Trade and Industry and others.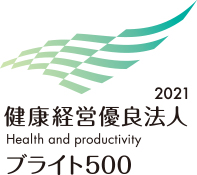 Our Endeavors
Holding a sports tournament and family outing events every season
Basketball tournaments/Participation in the Takasago Hamadake Ekiden Tournament for 3 consecutive years/Participation in the Kyoto marathon/Ping pong tournaments/Bowling tournaments/Ski / snowboard tournaments, and others.
Our Twist On Meetings and the Morning Assembly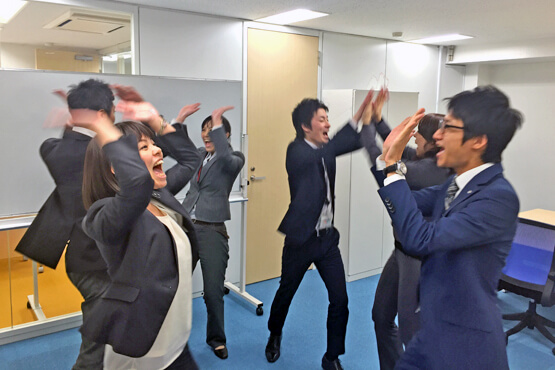 Enhance opportunities for exercise and communication. At our daily morning assembly, we do face yoga, healthy exercises, and high-fives.
Team Companion Suggestions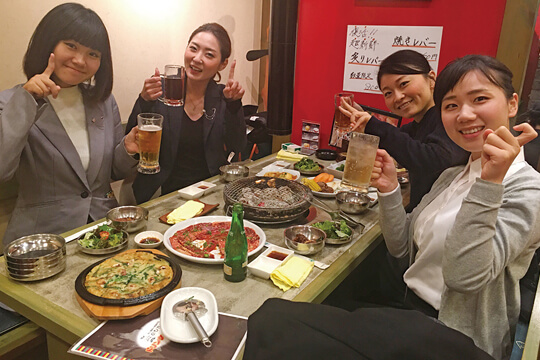 We recommend departments that spur communication / intra-team dining events.
Company Newsletter, Company Song, Uniform
Apart from disseminating information in our company newsletter and using the power of song and music in making our company song, we have also aimed for our goal of health and happiness by creating a uniform so that our employees can carry out their work safely.